31 premature babies moved from Al-Shifa
RAFAH, Palestinian Territories:
2023-11-21T08:00:00.0000000Z
2023-11-21T08:00:00.0000000Z
The Manila Times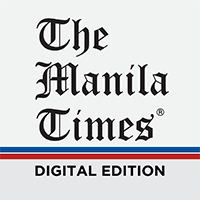 https://manilatimes.pressreader.com/article/281977497359582
Americas And Emea
Palestinian medics evacuated 31 premature babies from Gaza City's war-torn Al-Shifa Hospital in a highrisk operation on Sunday, the United Nations said, pledging to also move patients and staff who remain there. The medical facility, Gaza's largest, has been described by the World Health Organization (WHO) as a "death zone" after it sent a team to visit the facility last Saturday. Mohammed Zaqut, director general of hospitals in Gaza, told Agence France-Presse (AFP) that "all 31 premature babies in Al-Shifa Hospital ... have been evacuated" and said "preparations are under way" for them to enter Egypt. The infants were taken in Palestinian Red Crescent Society ambulances to a hospital in southern Gaza for assessment and treatment, the WHO said in a statement, with 11 in critical condition. Doctors found that "all the babies are fighting serious infections due to lack of medical supplies and impossibility to continue infection control measures in Al-Shifa Hospital," it added. None were accompanied by family members as the Hamas-run Health Ministry in Gaza had been unable to locate them, the UN health agency said, and two babies had died at Al-Shifa while awaiting the transfer. Al-Shifa hospital has become a focal point for Israeli operations, with the army claiming Hamas uses it as a base. Both Hamas and the medical staff have denied the accusations. Israel is seeking to destroy the Palestinian militant group behind the unprecedented October 7 attacks that Israeli officials say killed about 1,200 people, mostly civilians, and saw about 240 people taken hostage. The Hamas authorities say Israel's relentless military campaign has killed at least 13,000 people in Gaza, also mostly civilians and more than 5,500 of them children. More than 250 patients and 20 health workers were still at Al-Shifa, and plans were being made to evacuate them, the WHO statement said, but it would take "several days" to do so completely. "Priority will be given to the 22 dialysis patients and 50 patients with spinal injuries," it added. The WHO's initial visit to Al-Shifa came after hundreds fled the hospital last Saturday following what Al-Shifa's director said were Israeli army orders for it to be emptied. Israel denied ordering the move. An AFP journalist at the scene saw crowds of sick, injured and displaced people walking toward the seafront, with the health ministry saying 120 patients had stayed behind, among them a number of premature babies. "Many patients cannot leave the hospital as they are in [intensive care unit] beds or the baby incubators," Ahmed al-Mokhallalati, a doctor at the hospital, wrote on X, formerly Twitter, last Saturday. Following its visit to Al-Shifa, the WHO said 291 patients and 25 health workers were still inside the hospital — figures issued several hours before the babies were evacuated. Since November 11, when fuel supplies ran out at Al-Shifa, eight babies died due to the lack of electricity to run incubator units, the Gazan Health Ministry has said.
en-ph