Proposed amendments: Further strengthening professionalism in or unsettling the AFP?
MAJ. GEN. EDGARD A. AREVALO
2023-03-19T07:00:00.0000000Z
2023-03-19T07:00:00.0000000Z
The Manila Times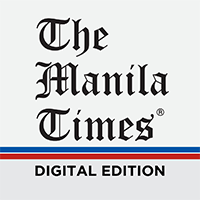 https://manilatimes.pressreader.com/article/281668259213089
Opinion
First of 2 parts SINCE Dec. 21, 1935 after the Armed Forces of the Philippines (AFP) was established by virtue of the National Defense Act of 1935 to date, there had been 58 chiefs of staff of the Armed Forces of the Philippines or AFP (CSAFP) — 59 since Gen. Andres Centino was appointed twice. General and former senator Rodolfo Biazon served the shortest stint having been in the CSAFP post for only 78 days during the presidency of Corazon Aquino. Gen. Benjamin Defensor Jr. was CSAFP for 79 days during the administration of President Gloria Macapagal Arroyo, while Gen. Noel Clement served for only 102 days under President Rodrigo Duterte. While Arroyo in her nine years in the presidency had 11 CSAFPs and President Benigno Aquino 3rd during his term appointed seven, not one commander in chief beats Duterte. He has appointed 11 CSAFPs during his term as president. A total of 38 regular CSAFPs, two acting CSAFPs and one reappointed since the Aquino presidency. Thus, Republic Act (RA) 11709 was enacted to "obviate revolving-door accommodation promotions" among CSAFPs and which is supposed to be the main meat of this piece of legislation, until it tinkered with the compulsory retirement age of officers, tenure-in-grade and the promotion of senior officers, among others. But if there is such a thing as the Diderot effect in law, this must be the case of RA 11709. In a bid to stop the "revolving door," it provided a "fixed term" of three years for a CSAFP. But it did not stop there; it classified as "key positions" 13 other 3-star posts and accorded to them a fixed term also of three years. The passage of this law created a spiral of needs to amend or repeal specific provisions of related laws. It altered the maximum tenure-in-grade (MTiG) and the mandatory period remaining prior compulsory retirement before a senior officer can be promoted to the rank of brigadier general/ commodore or higher that are found in Section 4 of RA 8186. RA 11709 also altered the compulsory retirement age mandated by Presidential Decree 1650. In the process, it created a chain of spiraling misfortunes to the AFP. It was like a poisoned chalice; a classic cure being worse than the disease. The provision of RA 11709 that sets a "fixed term" of three years for the CSAFP "unless sooner removed by the President" is a seeming oxymoron. There really is no "fixed term" to speak of because the law does not bind the President and in fact expressly allows him as commander in chief to remove a CSAFP at will. It is along this fashion that then newly sworn-in President Ferdinand Marcos Jr. removed Centino, who had close to seven months remaining to serve as CSAFP and replaced him with Lt. Gen. Bartolome Bacarro. Five months later, Bacarro, who had a three-year fixed term by virtue of RA 11709, was replaced by Centino, who was on "floating status" over the same period. I concede that, as Malacañang contends, there was nothing irregular with flexing an authority neverbefore-exercised by any President in his bid to "correct a wrong" by reappointing Centino as CSAFP. After writing 11 articles in a series and warning about the problems the enactment of RA 11709 and the hastily crafted Implementing Rules and Regulations will bring to the defense establishment, I exercised restraint in writing further on the topic. After all, I have forwarded my humble recommendations and have written about what those in the active military service think and feel but cannot express. I opted not to spoil the jubilant mood in the AFP after a downpour of designations to star positions and promotions to star ranks upon the assumption of Department of National Defense Secretary Carlito Galvez Jr. After all, I humbly believe that I already have written quite sufficiently to spur a meaningful discussion and trigger the impetus of amending the law. But after that hiatus, I am now convinced that it will not harm the AFP if RA 11709 will be repealed because it will not solve the "revolving door" appointment of CSAFPs, and it only caused demoralization and brought restiveness in the organization. The 19th Congress is not inclined to repeal RA 11709 after many unintended and unforeseen consequences came to the fore and a howl of muffled protests visited the ranks of the AFP. But short of rescinding it, a major overhaul in its many overreaching and improvident provisions were the targets of amendatory laws passed separately by both chambers of Congress. On Dec. 12, 2022, six months after the law took effect, the House of Representatives passed House Bill (HB) 6517, and on Feb. 15. 2023, Senate Bill (SB) 1849 was approved. The conflicting provisions of the two proposed amendatory laws must be ironed out forthwith in a bicameral conference because time is of the essence. Under SB 1849, the phrase "fixed term" was replaced with "maximum tour of duty" (MtoD) indicating that the bar was on the President exceeding, rather than shortening, the term of a CSAFP. Further, it trimmed down the number of key officers with MToD from 14 in RA 11709 to only five, namely the CSAFP, and the commanding generals of the Philippine Army and the Philippine Air Force, the flag officer in command of the Philippine Navy and the superintendent of the Philippine Military Academy (PMA). In this version, except for the CSAFP, who retains a maximum three years' tour of duty, all these general and flag officers will have two years MToD and are not eligible for appointment or designation to any other positions unless promoted to CSAFP. The requirement of "at least one year" of active service before compulsory retirement before an officer can be appointed or promoted to the grade of brigadier general/ commodore (O-7) or higher" was the applicable law until repealed by RA 11709. SB 1849 seeks to restore this requisite but exempted from this requirement those who will be appointed or promoted to the positions of CSAFP, major service commanders and PMA superintendent. On the other hand, HB 6517 seeks to impose the "at least one year" requirement for designation to all three-star positions, and only "at least six months" for those who can be promoted to brigadier general/ commodore (O-7) or higher. Both SB 1849 and HB 6517 revert to the three years Tenure in Grade (TiG) for ranks O-8 to O-10 and 10 years TiG for rank O-6 found in Section 3 of RA 8186 before it was repealed by RA 11709. The two versions of the proposed amendatory law, however, differ in case of the rank O-7. HB 6517 gives three years MTiG for O-7 while SB 1849 provides five years. But the most impactful among the provisions in the proposed amendatory law is the one found under Section 6 of SB 1849 regarding retroactive application of the law. It provides, "The maximum tour of duty, compulsory retirement and tenurein-grade provided herein shall apply to those officers appointed and/or promoted on or after July 1, 2022 under Republic Act 11709." Further, SB 1849 also reverts the compulsory retirement age to 56 years old or upon reaching their MTiG except for general and flag officers in the positions of CSAFP, major service commanders and PMA superintendent who will be compulsorily retired after serving their MToD or sooner terminated by the President. And those who have already reached 56 years old will be allowed to continue their service until 57 years of age. This is in stark contrast to the intent of HB 6517 that provides for staggered retirement age, 57 years old for grade O-7, 58 for grade O-8 and 59 for grade O-9. One may ask, is this particular provision found in SB 1849 also regarding retroactive rather than prospective application of the law legally tenable? While the differences in the bills are yet to be settled in a bicameral committee, how will this impact further in the AFP? To be concluded next Sunday, March 26.
en-ph